Take a Picture Tour of Kisii Kids' Orphanage!
Here are some of the pictures for around our orphanage! If you'd like to see more than what is below then please visit our facebook page photo albums or the gallary page of one of our sponsors for his picture gallery of when he visited our orphanage in Spring 2012.
---
Jump to...
---
Pictures of Kisii Town
Our location is just south of Kisii town in a smaller country setting. We are in Boronyi Village. To do most of our shopping or regular business we usually go into Kisii.
"Then said the LORD, Thou hast had pity on the gourd, for the which thou hast not laboured, neither madest it grow; which came up in a night, and perished in a night: (11) And should not I spare Nineveh, that great city, wherein are more than sixscore thousand persons that cannot discern between their right hand and their left hand; and also much cattle?"
-Jonah 4:10-11
"And when they had found him, they said unto him, All men seek for thee. (38) And he said unto them, Let us go into the next towns, that I may preach there also: for therefore came I forth. "
-Mark 1:37-38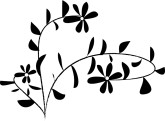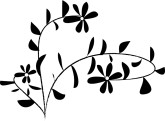 ---