How to Help - Kisii Kids' Orphanage
Learn about the needs of our orphanage and how you can best help us with this work!
---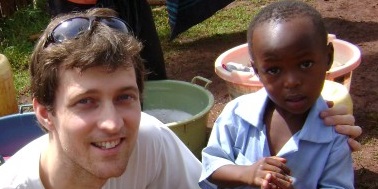 V

olunteer

Do you have some skills you could share with us? Please come to visit us and teach our children something. Propose an idea and let's arrange something; Crafts, music, business, education, health, cooking, etc. Whatever God has taught you could be a blessing for our children. Anyhow, come to visit us!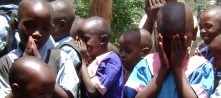 P

ray

We solicit your earnest prayers for our work here. It is a spiritual work. "Finally, brethren, pray for us, that the word of the Lord may have free course, and be glorified, even as it is with you: (2) And that we may be delivered from unreasonable and wicked men: for all men have not faith"

-2 Thessalonians 3:1-2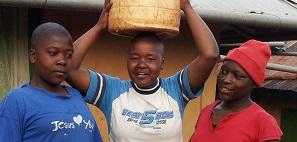 S

upport

Our orphanage is looking for sponsors or occasional donors of any amount or sometimes goods. We'd like to have you involved with our work here through helping with necessary funds. We have both regular needs and one time special projects. Please consider how you could help our children with these needs.
To learn more about volunteering or visiting our orphanage simply use our contact page to get in touch with us. If you'd like to support us or one of our project needs specifically please go to our donate page (you can also contact us about that if you have questions).
---
Current Needs
List updated as of July 22, 2015.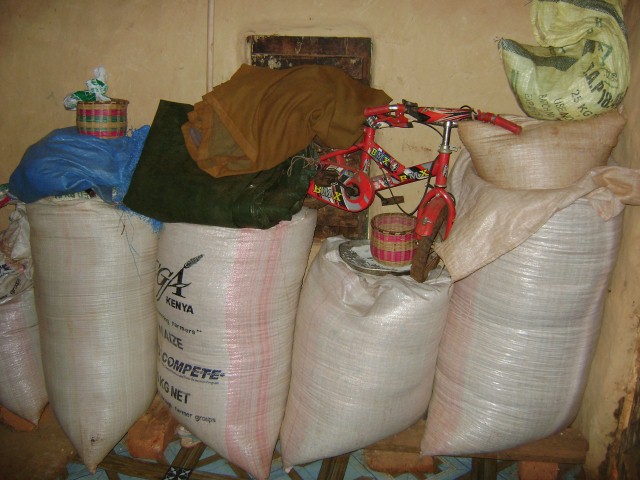 F

ood Supply

One of the ongoing needs that we have here at the orphanage is for a proper food supply. It takes a lot to feed 57 kids for one month! We can get sacks of maize, beans, and other grains like the ones in the picture above which can last us through the month. We are also concerned for the children to get enough vegetables and fruits to give them a balanced diet. This has been a big problem for us to keep regular and adequate.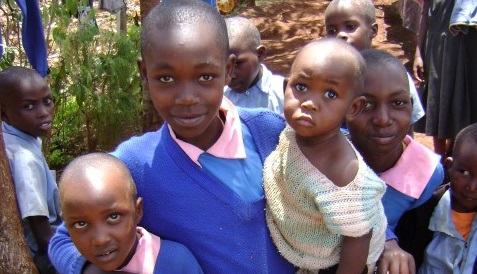 S

chool Needs

For the older kids school fees every 4 months are needed, as well as school supplies, and occasional funds for school uniforms, shoes, etc. To better understand these needs please view our school information and financial information on the "About" page.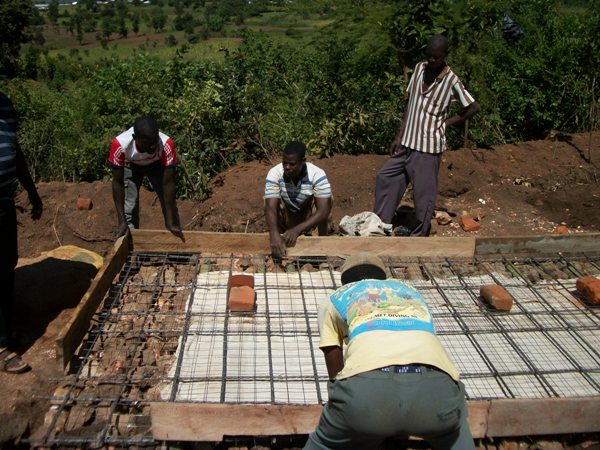 B

uilding Funds

Recently we were able to purchase a new piece of land through a generous donation from one of our international donors. We are now working to develop it and some funds are needed for building. We will also attempt to use whatever we can from our old location, but during the transition process we must maintain current structures for living.
---
Wish List - And Fulfilment
N

ew Land (the wish)

Ultimately we would like to have a new piece of land where we could run our orphanage. Space is limited here, a bit crowded, and lacking resources for what we would like to do. We would like to develop our work here to be more self-supporting. If we had more space of land then we could do more of our own growing and the children could actively help with and learn that industry better. Potentially, we could have a wood shop or other industry training area to raise funds and teach more useful skills. We would have space for comfort, health, safety, and growth. This is our hope and wish for the future, but not a current reality to obtain. Perhaps down the road, if some feel called to sponsor such a venture then we could achieve it. For now, we are thankful for God's help from day to day, and you can see the regular and immediate needs we are facing listed above.
F

ulfilment (and additional needs)

Recently, one of our international donors was able to provide funds for us to purchase a new piece of property which is about an hour from our current location (100km away). It is a bit more rural and provides room for us to grow! We praise God for this!! It is in a different county called Migori, at a location called Masebe (next to the Tanzanian border; about 10km away from it).

The pictures below show the drilling of a new well on our new property and finally it giving us some water! At the same time we have started with small constructions of the Latrines (as pictured below), while we hope that God will send help that we may be able to achieve our dream of building the dormitories and also with a sizeable dinning hall, kitchen, and other facilities. We are hoping to move to this new location once facilities are in place since it is spacious enough for us to start growing our own food. At the same time, our dream is to have a school built here as a means of self sustainability, etc. We have a dream also of keeping bees, Dairy farming, etc.

We thank you for your prayers and support! And we'd also like to welcome you to come and visit us here! If you can come to volunteer with us for a couple weeks or a month we would love to have you! It would be a blessing if you could share with us in this wonderful project for the Lord!
---
Pictures of New Property
(Click photos to enlarge them)
"Jesus answered and said unto her, Whosoever drinks of this water shall thirst again: But whosoever drinks of the water that I shall give him shall never thirst; but the water that I shall give him shall be in him a well of water springing up into everlasting life."
-John 4:13-14
"If the LORD delight in us, then he will bring us into this land, and give it us; a land which flows with milk and honey. "
-Numbers 14:8
---